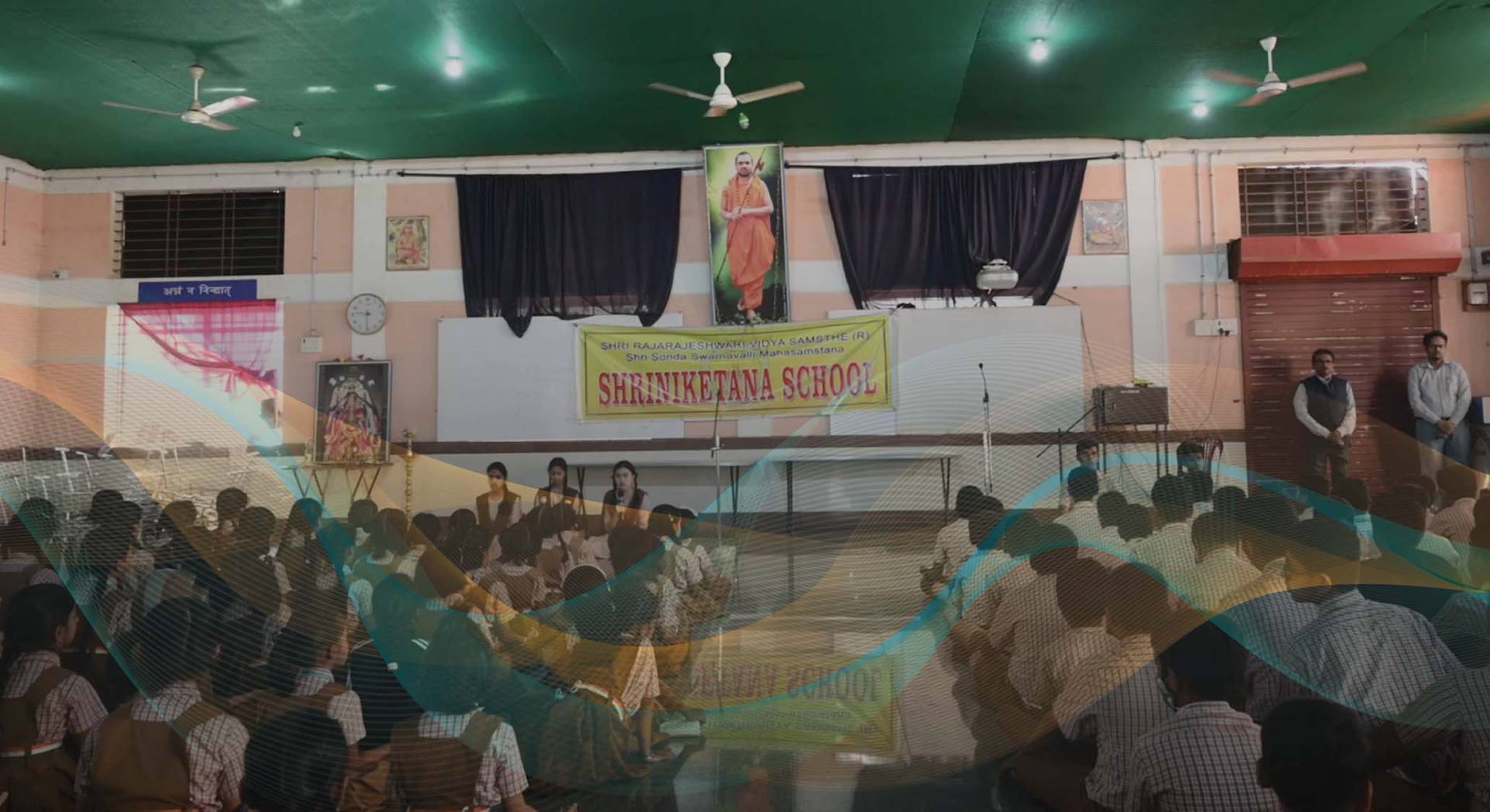 Slide 1
Discover Our Vibrant Campus
Slide 1
Engaging Curriculum for Future Leaders
Slide 1
Thriving Community of Lifelong Learners
About School
Today is the modern era, children must be well equipped with an education that enables them to face the challenges properly. For this they must be made to develop self-confidence, morality, Indian culture and other values of life.
Our Education Programs
Shriniketana opened its doors in 2005 with a unique vision to provide its students
with a globally focused study of arts.
Exploring the Heart of Education: A Journey Through Our School
As the scenes in this video unfold, we invite you to see our school as more than just an educational institution. It's a place where dreams are nurtured, passions are kindled, and lifelong friendships are forged. Thank you for taking this journey with us, and we look forward to welcoming you to our extraordinary world of learning, growth, and endless possibilities.
President Message
H. H. Shri Shrimad Jagadguru Shankaracharya Shri Shrimad Gangadharendra Sarasvati Swamiji of Swarnavalli samsthanam is the patron and Hon. President of Rajarajeshwari Vidya Samsthe. Poojya Swamiji is known for his marvellous contribution for the eco-conservation specially the protection of Western Ghats and rivers. Swamiji is called as "HASIRU SWAMIJI". His concern for the public and the youth is known by his work. He is working for tribals and rural development and rural health. He intends to develop all kinds of educational institutions and he is visualizing his mission through Social Service Schemes. Our society is proud of his stewardship, patronage and guidance shri swamiji's vision document itself is our mission
Have an enquiry or Need some help?
For any further assistance or inquiries, please do not hesitate to contact us. Our dedicated and friendly staff is here to provide you with the support you need.
Our Facilities
We take pride in our exceptional facilities that provide a conducive environment for learning, growth, and exploration. Our state-of-the-art campus is designed to meet the diverse needs of our students and facilitate their holistic development.
Reviews That Speak Volumes